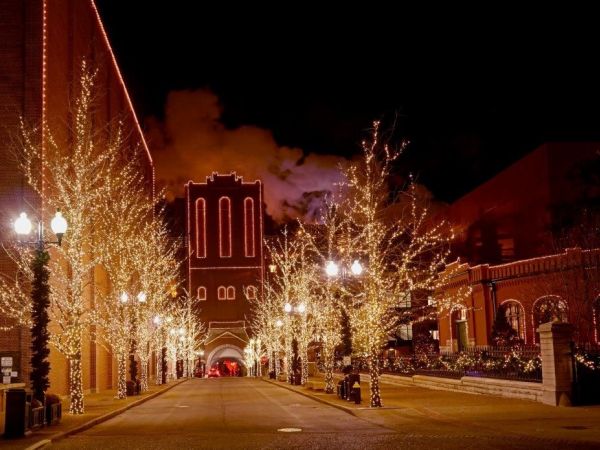 Enjoy the iconic lights that adorn the Anheuser-Busch Brewery close up during walking tours.
There will also be live music, s'mores stations, an ice rink, ice sculptures, photo opportunities with the Bud Light Snowman, food stations in the biergarten, and beer samples for those over 21. The walking tours are free, but there are fees for the s'mores station, holiday cheer packages and to reserve your own fire pit.
5-10 p.m. on Thursdays, Fridays, Saturdays and Sundays through Dec. 30. Walking tours are not available on Thanksgiving Day, Christmas Eve, or Christmas Day but the lights will be on every night.
For more information, visit: https://www.stlparent.com/event/holiday-lights-anheuser-busch-brewery