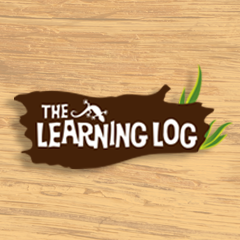 Oak Island Creative launches The Learning Log, offering a hands-on educational attraction for kids within the form of a fallen tree!
www.thelearninglog.com
A friendly, fun and safe study of the living world around us from a child's point of view!
LOUISVILLE, KY. (September 2014) — Oak Island Creative, a world-renowned leader in experiential entertainment, will unveil an interactive, educational exhibit called The Learning Log during the 2014 annual conference of the Association of Zoos & Aquariums (AZA), held September 12-18 in Orlando, Fla.
The Learning Log is a modular tunnel in the form of a fallen tree that includes climate-controlled terrariums and docking stations for touchscreen tablets within its interior space. This multi-sensory attraction was designed to offer zoos, museums, cultural institutions and theme parks an interactive, hands-on learning space for toddlers through elementary-age children. Young learners may crawl or walk through the fallen log to observe and learn about insects, amphibians, reptiles, rodents, plants, etc. at their eye-level.
The Learning Log was created to offer a permanent and durable attraction that can be installed on any flat surface — indoor or outdoor — in a few hours. Living creatures in the Log's terrariums can rotate out seasonally or coincide with organizational themes. Organizations may also choose to add the touch-screen tablet option to an interior wall for educational games and apps that mirror overall themes and programs.
Heavy-duty, 8-foot long by 8-foot wide, interlocking sections allow organizations to choose a size that best suits available space; The Learning Log may be lengthened from a minimum of 16-feet long to a maximum length of 24-feet long. The trunk has an open arched interior with a maximum clearing of 4' 3". Once installed, the body can be disassembled and relocated to another area, if desired.
For more information, visit www.thelearninglog.com or visit our booth #'s 101 and 106 in the AZA exhibit hall from Sept. 12-18 in Disney's Coronado Springs Resort.
The Learning Log is powered by OAK ISLAND CREATIVE. Founded in 1997, Oak Island is a global leader in providing creative consulting and experiential entertainment products and services.