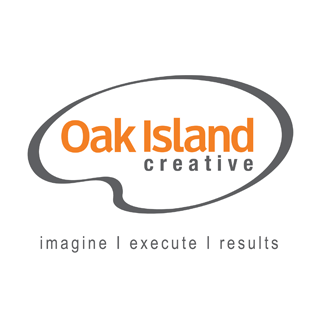 Contact: Frank Aridano
info@oakislandcreative.com
800.761.5636
NEWS RELEASE:
For Immediate Release
Oak Island expands creative services, consulting, and products tailored for entertainment industry venues and vendors!
LOUISVILLE, KY: (November 2014) – Oak Island Creative, with more than 20 years of entertainment industry support expertise, officially announces the expansion of creative, consulting, and product-based services designed to create unforgettable experiences.
From stand-alone attractions and holiday-focused products… to the total transformation of any sized park through lighting, staging, and thematic designs, Oak Island Creative now offers nearly limitless ideas, products and services to create memorable and positive visitor experiences… with the goal of fostering goodwill and visitor return.
Expanded services and products available through Oak Island Creative include:
• Creative Consultation – We help you transform any special event, park or venue from concept and construction to maintenance, teardown and storage. We also provide a vast array of branding, graphics and other creative marketing services. We currently produce many of the largest, most prestigious special events in America.
• Design – What can be imagined, we can design and produce. There are no limits.
• Attractions Made to Expand and Enhance – Get more details about The Learning Log, an interactive, educational attraction for kids, and Mirror Mazes International, a low-maintenance add-on or stand-alone attraction for all ages, on our website at www.oakislandcreative.com.
• Holiday and Scare Products – We produce wowing experiential products for Holiday events and offer a wide selection of Halloween-themed products to add authenticity to your professional Halloween events and haunted attractions.
To learn more please stop by the Oak Island Creative booth #4086 at the 2014 International Association of Amusement Parks and Attractions (IAAPA) Expo, held Nov. 18-21, at the Orange County Convention Center in Orlando, Florida. In addition, you can always visit us at www.oakislandcreative.com or "like" us at www.facebook.com/oakIslandcreative.
COME CREATE WITH US!