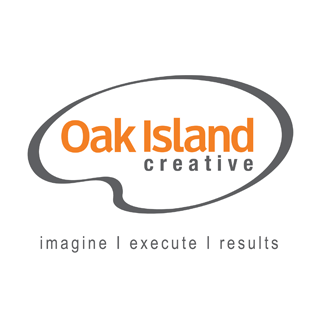 Oak Island Creative's on-going growth leads to expansion of company's Louisville headquarters, hiring of seven additional leadership team members
LOUISVILLE, Ky. (October 2015) – Oak Island Creative, with 20 years of special event, attraction and creative consulting expertise for the entertainment industry, announces seven new hires and the expansion of its corporate headquarters at 7450 Old Zaring Rd.
The Louisville-based creative company, soon to have offices in five cities, recently completed months of renovation work to its headquarters in Crestwood, just outside of Louisville. Renovations include the creation of additional office spaces; a new sound studio; expanded meeting space; increased warehouse storage; and, the designation of a large studio for the production of special event products, including items from the company's "Scare Products" and "Holiday Creative" line.
Oak Island Creative's ongoing growth also includes the addition of seven new leadership positions in its headquarters, including:
– Todd Agee, Chief Financial Officer
– Kaen Blevins, Creative Designer
– Amanda Lake, Company Coordinator
– Jeremiah McCann, Logistics Manager
– Philip Rodriguez, Product Brands Manager
– Anthony Tarullo, Audio Engineer / Creative Producer – Monica Teakle, Executive Assistant
Last year marked a milestone for Oak Island Creative. In addition to producing major special events in cities across the nation, including San Antonio, San Diego, Orlando, St. Louis and Atlanta, the company officially produced the largest Christmas event on record in the United States in Williamsburg, Va.
"We are thrilled that Oak Island Creative is the go-to team for transforming the nation's most beloved theme parks, hotels, cultural institutions and other large venues into special event destinations," said John Hawkins, Founder/CEO. "Our team and offices are growing rapidly as a direct result of the expansion of work across the country."
In addition to the company's extensive special event portfolio, hundreds of clients across the nation utilize Oak Island as the provider of commercial Christmas and Halloween products, marketing and branding services, and overall creative firepower. During the Christmas Season of 2014, Hawkins said the the Oak Island Team created and produced events with more than 20 million lights, thousands of Christmas trees, dozens of miles of cable, glowing overhead canopies and walkways, and more at some of America's most iconic venues. A few Oak Island Creative clients include Anheuser-Busch Brewery, in St. Louis; the St. Louis Botanical Garden; Six Flags Over Georgia; and major theme parks in Virginia, Texas, and Florida.
"Our company is called upon to design, create and transform these parks into evocative seasonal experiences, unparalleled anywhere in the world," Hawkins said. "It takes a specialized and skilled group of professionals to make that happen, and we are ecstatic to add these seven leaders to our team."