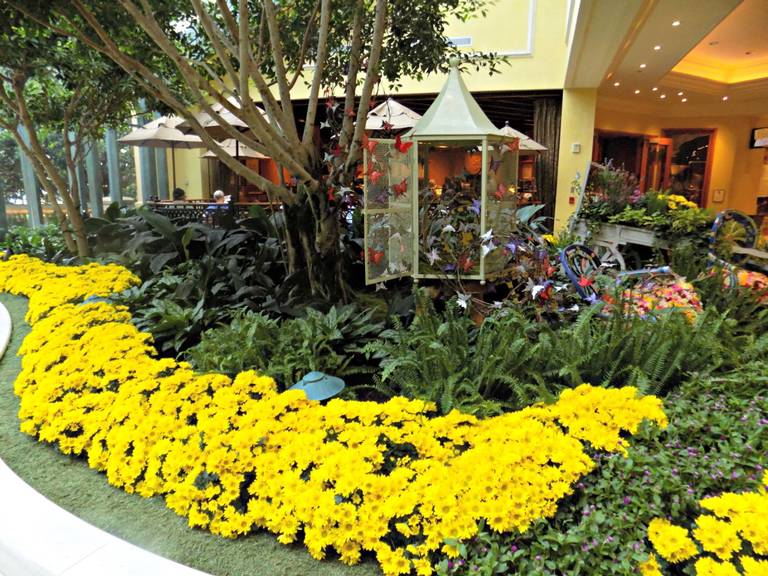 Those accustomed to a colorful display of flowers for every season in the Beau Rivage Resort & Casino should look up and see what's new this summer.
Teresa Malone, horticulturist at the Beau Rivage, and her crews are always looking to "wow" visitors with something new. This time they got really creative.
Motorcycles are suspended from the ceiling and women twirl overhead as a preview to this summer's new cirque-style show, BraVeau.
Pronounced "bravo," the DreamCast Entertainment production for MGM Resorts International brings back Bello Nock, with his stand-up hair and daring performances on the Wheel of Wonder and Sphere of Fear. He joins an international cast of acrobats, aerialists, dancers and stunt performers who come to Biloxi from as far away as Russia and Mongolia.
The show begins June 7 and runs through Aug. 7 at the Beau Rivage Theatre and runs nightly from Monday through Thursday, with matinees and evening shows on Saturday and Sunday.
Read more here: http://www.sunherald.com/news/business/casino-gambling/article80457332.html