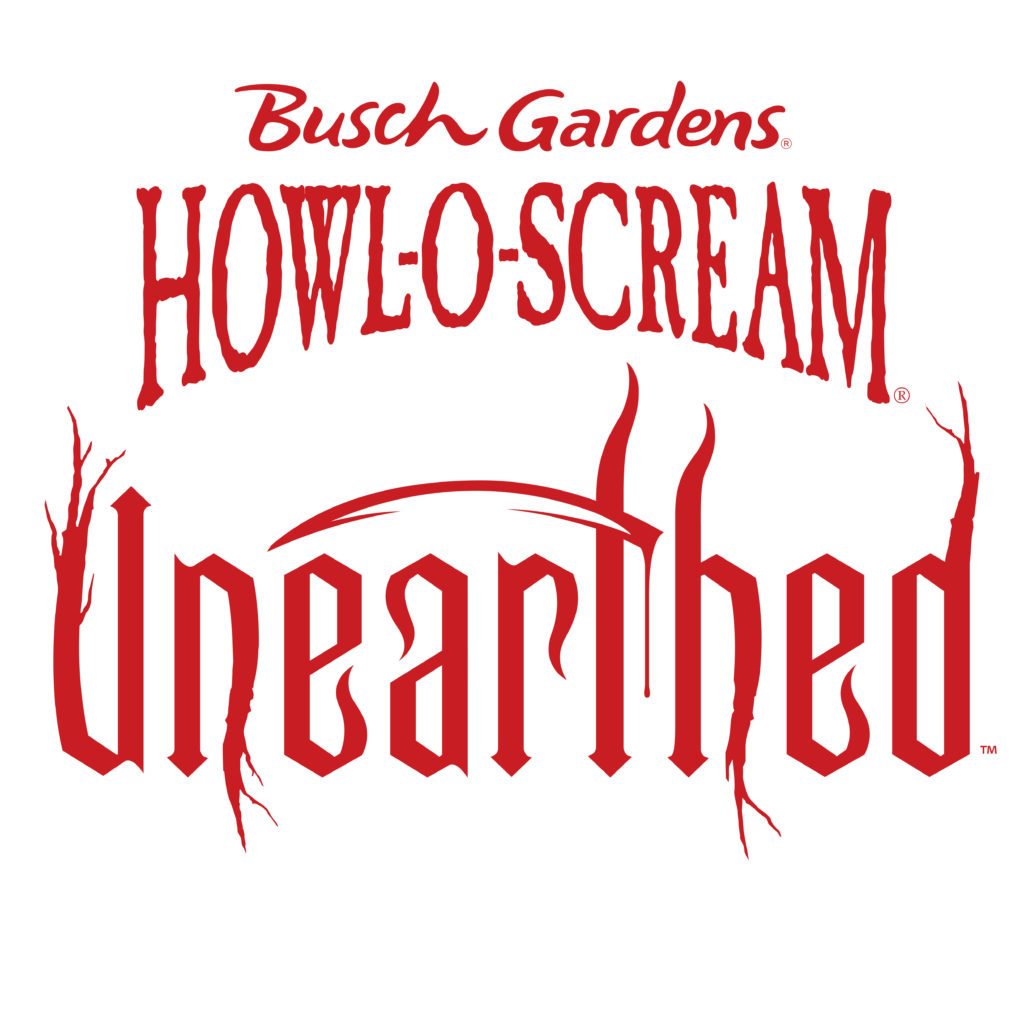 WILLIAMSBURG, Va. (August 12, 2015) – For this year's Howl-O-Scream®, Busch Gardens Williamsburg joins forces with the legendary producer of the 1999 horror film The Blair Witch Project, Robin Cowie. The award-winning filmmaker reveals the darkest corners of his mind to Busch Gardens as the producer and director of Unearthed™ – Scarlett's Revenge, one of three new haunted houses debuting at Howl-O-Scream this year.
Howl-O-Scream opens Sept. 25 and runs every Friday, Saturday and Sunday through Nov. 1. Busch Gardens opens at 10 a.m., but becomes a seriously scary place at 6 p.m. when the Howl-O-Scream haunts come out. Guests should consider the park's elevated scare factor when deciding whether Howl-O-Scream is appropriate for young children.
Howl-O-Scream features seven haunted houses this year – more than ever – and the return of the park's popular Terror-tories™ that transform Busch Gardens' quaint villages into dark and sinister places. Howl-O-Scream-themed dining options like Blood Banquet™, shopping experiences like the park's newest shop, Blood Haus™, and live performances like Monster Stomp™ on Ripper Row® are waiting for guests brave enough to explore the park after dark.
In Unearthed – Scarlett's Revenge, Cowie weaves a tale of a woods woman named Scarlett whose mysterious healing practices made her a target for suspicious townspeople. Fearful of Scarlett's dark arts, the townsfolk killed her husband and buried her house deep in the earth … until it was discovered by construction crews in Busch Gardens' Ireland village.  Guests will journey into Scarlett's house and experience the splintered labyrinth of horrors and the wrath of this demon scorned.
Cowie reveals the complete Unearthed backstory in a special online accompaniment. Horror fans can dig deeper into the Unearthed story by following along at www.howloscream.com/va.
Howl-O-Scream features two other new haunted houses this year in addition to Unearthed – Scarlett's Revenge.
Cornered™ takes guests to a 1977 farming community where townspeople are disappearing at an alarming rate.  A local corn farmer is the main suspect but everyone who ventures into the maze of maize is never seen again.
The park's third addition for 2015 takes guests to new territory, literally. Situated in the woods behind Busch Gardens' Oktoberfest village, LumberHack™beckons unsuspecting hikers into a forgotten logging camp inhabited by undead lumberjacks.
With seven haunted houses, five Terror-tories, three live stage shows, themed dining options, shopping experiences and behind-the-scenes tours, there is something for every Howl-O-Scream fan to explore.